Addicted to Blush Awards 2010
Carrying on the tradition from
last year
, presenting this year's Addicted to Blush - Beauty Awards 2010.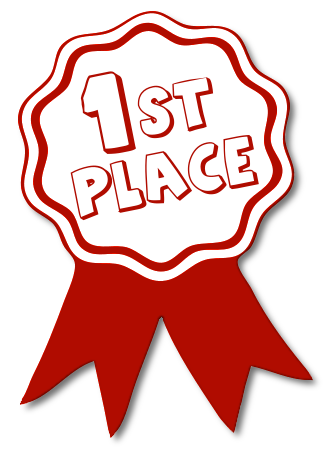 These are the products that appealed the most to me during the year. This is of course, not a comprehensive list as I have not tried every brand in each product range and the final selection was based solely on my experience with the products.
Foundation
Medium to Heavy coverage:
Bourjois Healthy Mix
– good matt, glowy coverage without looking overdone.

Light coverage:
Ponds Age Miracle Tinted Moisturizer with spf 15
– love this thing! I use Sheer Ivory 01 in winters & rainy season and Sheer Rose 02 during summers (I seem to get a bit of a tan then)

Concealor
Bourjois Healthy Mix Concealor: Instant under eye brightness! Magic :)

Loose Powder
Lakme Rose Powder

light, airy, fine powder. Does a decent job.
No winners here, simply because I didn't get any compact powder this year. Nothing interesting enough….
Eyeshadow
Powder
No winners in this category for me. Nothing impressed me much. Any suggestions?
Cream
MUFE Aqua Cream #2:
A steely deep grey. A light wash makes it perfect for day. Layer it on for a night time smoky eye. Long lasting, water & smudge proof.
Eyeliner


Liquid
Another category that went unexplored during the year for me. I am still using Elle 18's old liquid liner. Yet to try out the new one.

Pencil
Bourjois Duochrome Eyeliners:
Why do these win? Simply because they broke the monotony that has taken over eyeliners these days – most brands have the same 4 to 5 shades of boring deep brown, dark blue, bright purple, forest green – which I am so bored with already.

Bourjois has some interesting colors & shades – smokey blues, greens tinged with golden yellow. Interesting.
Lakme Black Satin Kajal
– deep, rich, intense, creamy and glossy black. I like.
Mascara

No winners in this category for me. There were very few mascara launches during the year & hardly any that really, really impressed me. I'll have to go with my last year choice – Maybelline Define a Lash – which I am super bored with now, btw.
NYX Eye base in Pearl.
The white shimmery base just makes all eyeshadows pop beautifully.

Blush

Powder:
Lakme Rose Trio Blush
– Is there a single makeup blogger in India who doesn't own this? The powder is silky smooth, the color payoff is nice and it looks great.

Liquid
Inglot Liquid Face Blush in #81
– Blends smoothly and gives the most pretty natural flush ever!
Colorbar Blush in Cinnabar
– although this is a blush it works great as a night time bronzer for me, plus all the fine silver shimmer it has makes my skin glow.

Cream
NYX Cream Blush in Red Cheeks:
A pretty red-pink in the pan – this goes on fairly pink on the cheeks for that perfect winter look – pink cheeks from a walk in the chilly wind.
Lipstick
Revlon Colorburst Lipstick in Soft Rose
Competition in this category was at its most brutal, with Maybelline also launching their Color Sensational line. But for me Revlon is the clear winner. The shades are pretty, the quality is top notch, and they all look so damn nice. Soft Rose is a pretty soft pink that looks good – day or night!
Lakme glide on lip color
in rose and honey are still my favourites from last year. I just got one lip liner this year – Sexy Mauve by Jordana – I liked that too, cost 100 bucks and looks just as nice.

Gloss
Jordana LOL (Lip Out Loud) Lip gloss.
These were launched recently in October and have become total favourites for me. They are available in a lot of colors, are very glossy & pigmented and they also last long. Love these. Will review in the coming week.

Tint
No winners here. Last year's Body Shop Cheek & Lip Tint still holds sway. Revlon & Maybelline kept promising to launch their lip tints. Yet to see them.
Nivea Pomegranate Lip Balm
Intense shine, pretty flush of color.

Have you tried any of these? Which ones are your HGs of the year?